8.25.2020 - LA City Council voted to become a Fair Trade City
Given the chaos that's been going on in 2020, and the celebration of the hundredth anniversary of women's suffrage, I believe this is exactly the right moment to bring forward this fantastic Fair Trade vision to guide us into a purchasing future that is more sane, more just and more fair to all the City's partners around the globe.

Councilmember Paul Koretz
The tremendous purchasing power we have as the nation's second-largest city offers us both opportunity and responsibility. Today's action moves us closer to not just declaring Los Angeles a fair trade city, but to leading by example and updating our purchasing policies to require LA to purchase only goods produced with fair labor practices, healthy and safe work environments, fair prices, worker empowerment, community investment, and environmentally sustainable practices and products.

Councilmember Mike Bonin
Today the City of Los Angeles joined the ranks of over 2,000 Fair Trade cities around the world. This action is long overdue and will ensure that Los Angeles will continue to promote fair wages, safe work environments, and environmentally sustainable practices throughout our procurement process.

Councilmember Joe Buscaino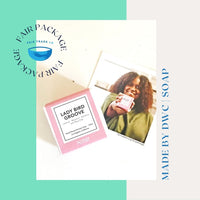 FAIR Package
Are you interested in receiving an ethical + fair trade surprise in the mail every month? Subscribe to our FAIR Package, a monthly subscription that you can order for yourself or a friend!
Subscribe Now
Our Vision
Fair Trade LA will establish the widespread sales of Fair Trade products as a viable and ethical choice for improving the lives of global farmers and artisans while enriching the lives of local consumers with quality and sustainable products.
Our Mission
     Fair Trade LA educates and inspires consumers to embrace Fair Trade products so global farmers and artisans have the opportunity to earn a fair and sustainable living.